Medical College in Bangladesh
Join "A" Class Medical College With Scholarship * Online Direct MBBS Admission * Flexible Fee Structure * Government & Private Medical College
MBBS in Bangladesh is a relatively good option mainly because of the quality of MBBS in Bangladesh and MBBS in Bangladesh's fee structure. Medical study in Bangladesh is prevalent among Indians, Nepalis, Srilankans, Malaysians Australians, Pakistanis, Philippino, Palestinian, Maldivian, and Bhutanese students. MBBS in Bangladesh is said to be ranked 2nd after MBBS in India. For Indian students, studying in Bangladesh has the added advantage of cultural similarity, including food. Studying MBBS in Bangladesh for International students is going to be an increasingly famous option in the near future. You are welcome to take a closer look at the status of MBBS in Bangladesh.
Medical Colleges in Bangladesh are recognized and approved by the MCI(NMC) – Medical Council of India; ECFMG – Education Council for Foreign Medical Graduates, USA; FAIMER's IMED – Foundation for Advancement of International Medical Education and Research's International Medical Education Directory; ACGME – Accreditation Council for Graduate Medical Education; MCC – Medical Council of Canada and WHO – World Health Organization. This helps the students who graduate from medical colleges in Bangladesh to be eligible to appear for major tests like the USMLE, PLAB, and also the screening examination conducted by the National Board of Examinations, India, under the observation of the (MCI) Medical Council Of India.
The best website to apply for scholarships (https://fortuneedu.org), If you have been looking for scholarships to get admitted to top Medical colleges and universities of the world, Fortune Education is the best website to look into. From here you can apply for MBBS scholarships for undergraduate, master's, fellowship, and Ph.D. scholarships. You can also apply for scholarships for online direct MBBS admission, online master's degrees, or online Ph.D. degrees. There are many other online certification programs available. Scholarships for the certification program, diploma degree, and non-degree courses are available here too. If you want to apply for a scholarship easily please visit –www. fortuneedu.org
Fortune Education, Dhaka, Bangladesh is a sister concern of Fortune Healthcare Ltd.  & registered education consultant of Medical College & Universities for medical aspirants & prospective students who are interested to study MBBS, BDS, BVSc and considering higher study opportunities in Bangladesh and overseas.
Fortune Education have legal rights to higher study & processing admission to Medical, Dental college, and universities all over the world. Offer MBBS, BDS & others Admission, Application, Guidance, Documentation, and required services such as to eligible students regarding medical and higher studies…

Enable students to achieve their dreams and reach their potential in whatever they aim to do.

Provide unparalleled academic excellence.

Promote ethical practices and the development of social awareness and responsibility in all of our students.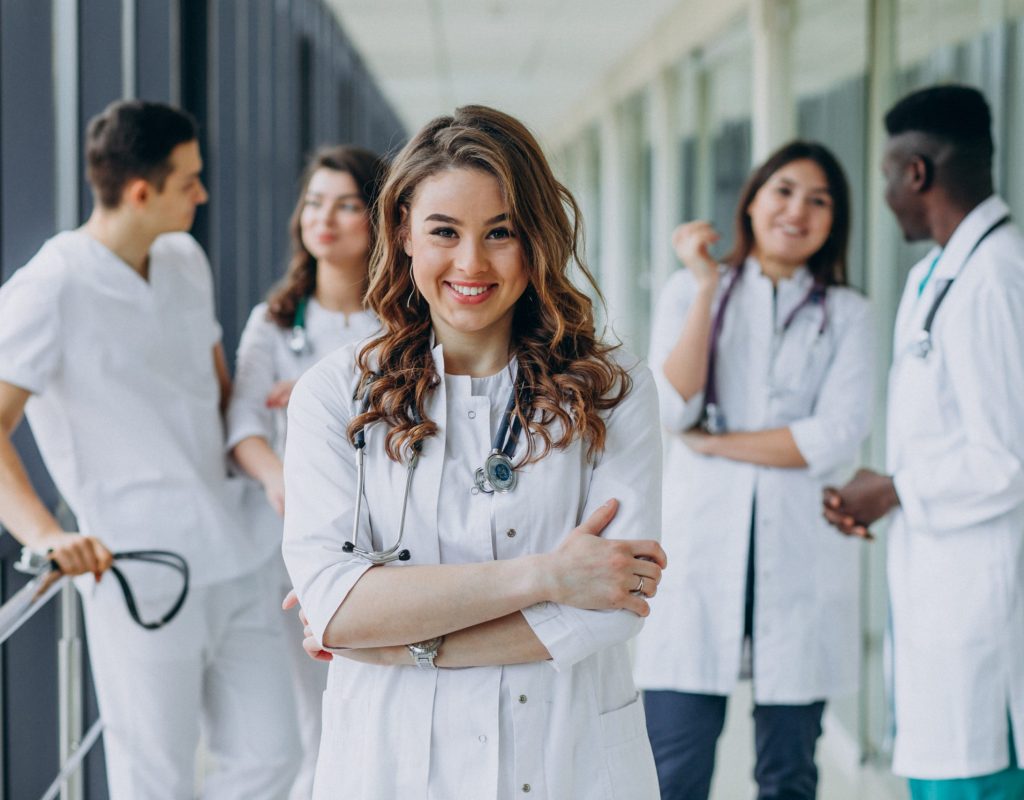 Looking to study MBBS in Bangladesh?
Fortune Education Consultancy brings you the updated information on MBBS admission in Bangladesh. There are many international students Joining to the reputed medical colleges in Bangladesh.
The cost of living and the cost of education in Bangladesh less compared to many reputed medical institutes all across the world. The average cost of study MBBS in Bangladesh Packages Start from 20 Lakh-INR to 40 Lakh Indian Rupees including Hostel. International students and students from India have shown keen interest in their MBBS admission in Bangladesh.

Study MBBS Abroad
The study of medicine and health sciences or otherwise referred to as MBBS has grown over the years among the young in India. Today the number of students applying to study MBBS abroad is far greater than what it was a couple of years back. Why so? A limited number of government seats coupled with exorbitant tuition fees levied by private medical colleges have pushed a certain section of Indian students to pursue MBBS abroad.
As per the Medical Council of India (MCI), a total of 542 government and private colleges provide a total of 79,855 seats (for the year 2020) to students who have successfully cleared the now mandatory National Eligibility-cum-Entrance Test (NEET). The number of seats offered by MCI is only a fraction of the total number of candidates that register for NEET every year. In 2020 a record total of over 15 lakh students registered for the NEET-UG. Private medical institutions with their exorbitant tuition fees become the only option for students who are unable to make the cut.
State-of-the-art medical universities clubbed with unmatched amenities and complete with world-class faculty make studying MBBS abroad a major success among Indians. Studying MBBS out of the country not only provides students with international exposure, an opportunity to practice in a foreign land but also a holistic experience that is cherished lifelong.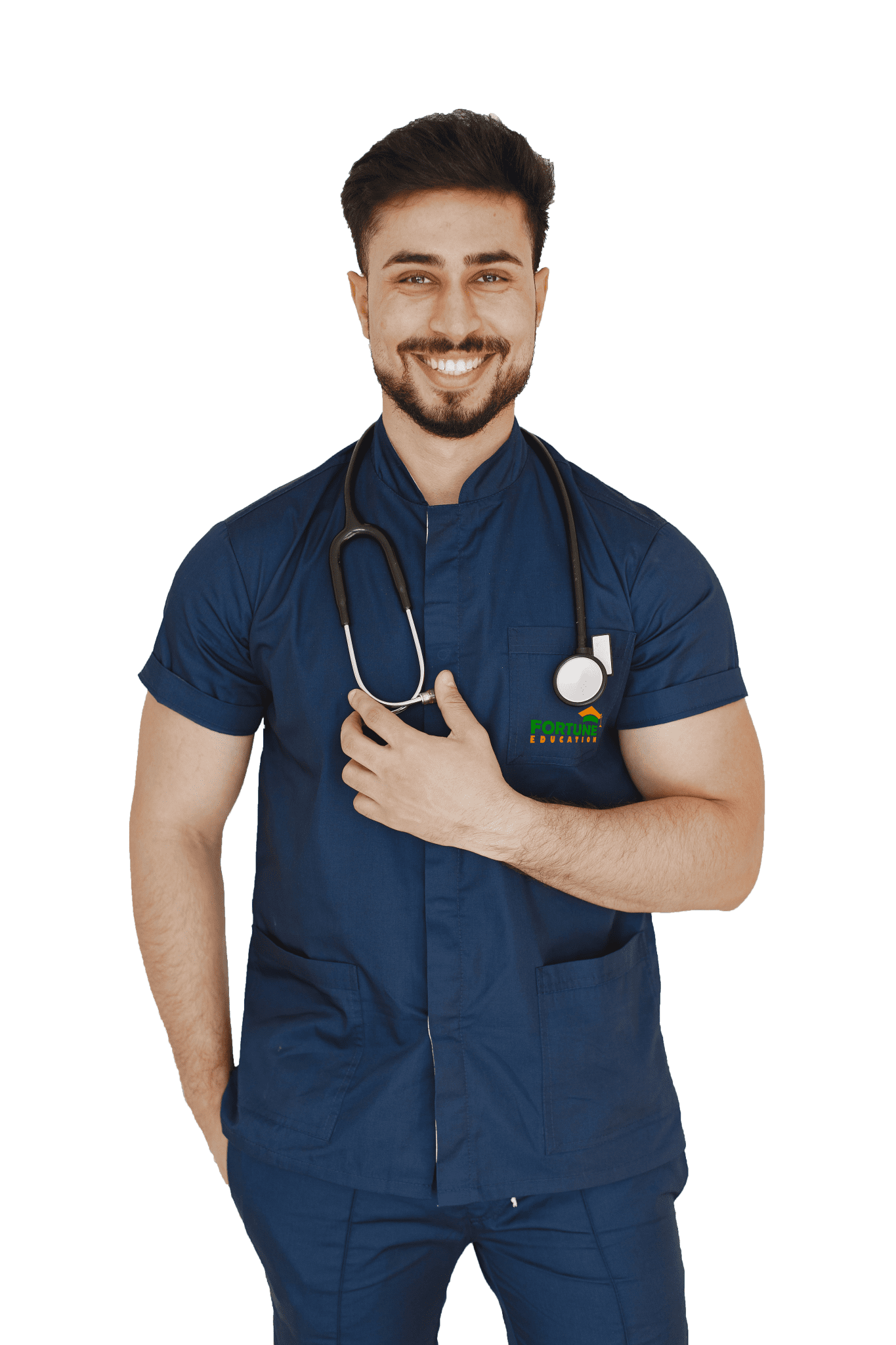 Enrolled: At Fortune Education, we always try to give the best guidance for the students and their parents to make the right decision and choice which will be benefited them most. We help our students in the successful completion of all the necessary documentation
Application: FORTUNE EDUCATION Authorized Representative of 40+ Medical Colleges in Bangladesh providing free counseling to prospective students who would be interested in considering higher education opportunities in Bangladesh.
ELIGIBILITY OF MBBS ADMISSION: For MBBS admission with 100% seat confirmation and processing of your documents, you must contact with authorized college representative or consultants.
HOW TO GET SPECIAL SCHOLARSHIP: Fortune Providing Guidance for Scholarship. For Private, Non SAARC & SAARC Students.