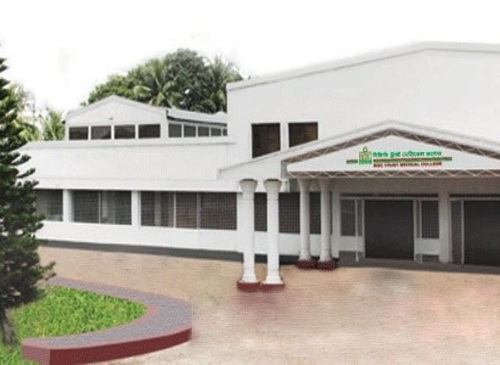 BGC Trust Medical College Fortune Education Authorised
Posted by

Categories

Colleges

Date

August 21, 2022
 BGC Trust Medical College
BGC Trust Medical College Fortune Education Authorised
BGC Trust Medical College, located in Chittagong, Bangladesh, is a renowned medical institution that aims to provide quality education and produce competent healthcare professionals. Established in 2003, the college has gained recognition for its commitment to academic excellence, research, and community service.
The college offers a five-year Bachelor of Medicine and Bachelor of Surgery (MBBS) program, which is approved by the Bangladesh Medical and Dental Council (BMDC) and affiliated with the University of Chittagong. The curriculum follows international standards and combines theoretical knowledge with practical training to ensure students acquire the necessary skills to excel in their medical careers.
BGC Trust Medical College boasts a modern campus with state-of-the-art facilities, including well-equipped classrooms, laboratories, and a library. The college's laboratories are equipped with the latest equipment and technology to facilitate hands-on learning and research activities. The library houses a vast collection of medical books, journals, and online resources, providing students with comprehensive academic support.
Clinical training is a crucial component of the medical curriculum at BGC Trust Medical College. The college has collaborations with leading hospitals, including the BGC Trust Medical University Hospital, which serves as a teaching hospital for students. Here, students have the opportunity to observe and participate in patient care, diagnosis, and treatment under the guidance of experienced medical professionals.
The faculty at BGC Trust Medical College consists of highly qualified and experienced professors, lecturers, and clinicians who are dedicated to providing quality education to the students. They employ interactive teaching methodologies to enhance student engagement and understanding. The faculty also encourages students to participate in research projects and present their findings at national and international conferences.
BGC Trust Medical College promotes extracurricular activities and organizes various student clubs and societies. These provide opportunities for students to engage in cultural, sports, and social activities, fostering holistic development and a sense of community among the students.
Fortune Education is an authorized educational consultancy firm that assists students in pursuing their educational aspirations. As an authorized consultant, they have established partnerships with reputable educational institutions worldwide, including BGC Trust Medical College. These collaborations allow them to provide accurate and up-to-date information about the college, its programs, and admission requirements.
As an authorized consultant, Fortune Education offers a range of services to aspiring students. They provide personalized counseling to understand each student's goals, academic background, and preferences. Based on this information, they offer guidance in choosing the most suitable educational programs and institutions that align with the student's aspirations.
Fortune Education assists students throughout the application process, including document preparation, application submission, and meeting deadlines. They provide guidance on writing application essays, preparing recommendation letters, and ensuring that all necessary documents are in order.
The consultancy also offers comprehensive visa guidance to help students navigate the visa application process. They assist in gathering the required documents, preparing for visa interviews, and providing guidance on visa regulations and procedures.
Furthermore, Fortune Education provides test preparation services to help students achieve their desired scores on standardized exams such as the SAT, ACT, GRE, GMAT, and IELTS. Their experienced tutors offer valuable insights, study materials, and practice tests to enhance students' exam performance.
Overall, Fortune Education's status as an authorized consultant for BGC Trust Medical College ensures that they have the knowledge and expertise to provide accurate information and guidance to students interested in pursuing medical education at the college. They are committed to supporting students throughout their academic journey and helping them achieve their educational goals.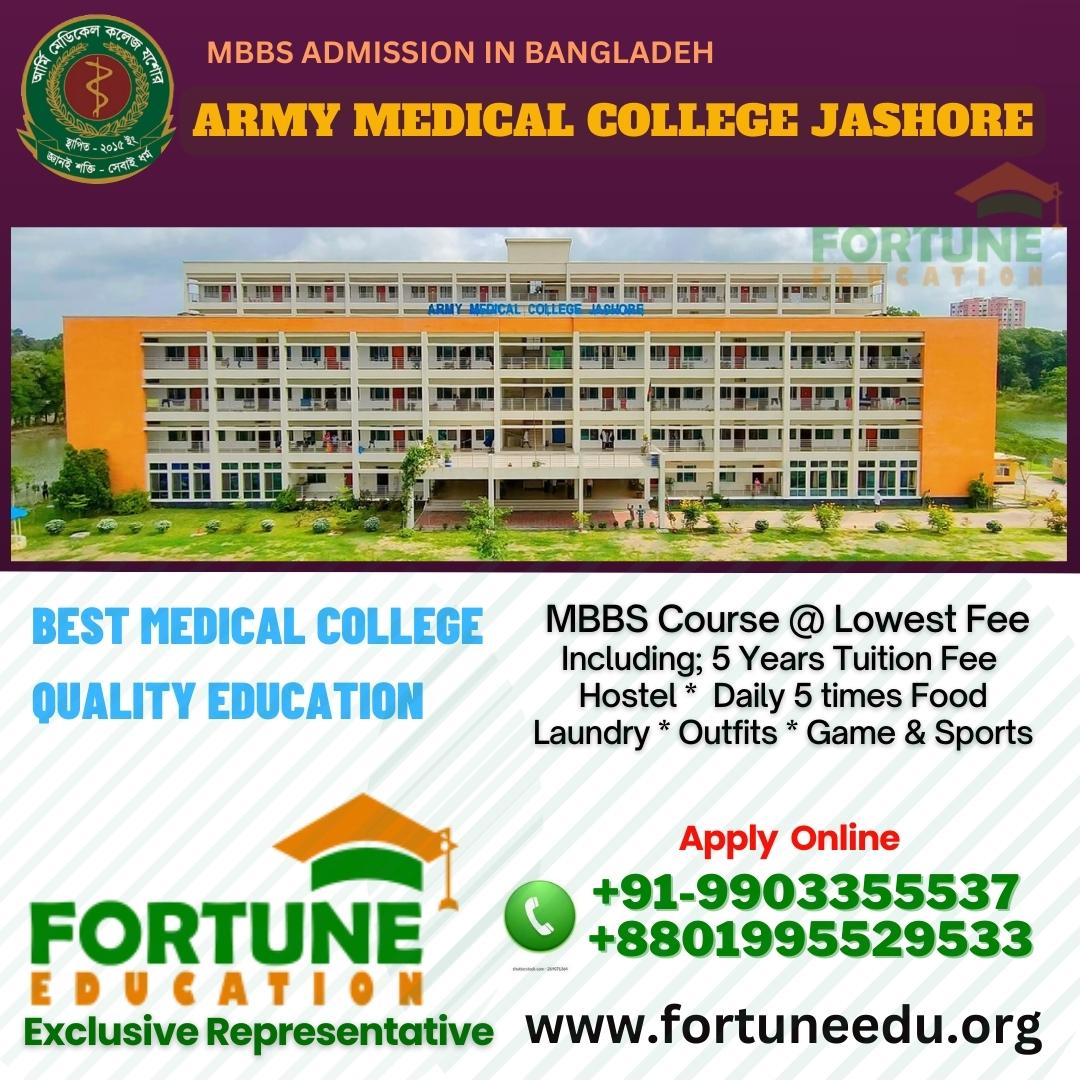 Welcome To BGC Trust Medical College
BGC Trust Medical College, Chattogram, Bangladesh was established in the year 2002. Since then the medical college has been progressing in every domain.
It's academic activities are approved by the Ministry of Health & Family Welfare. The College is affiliated with the Chattagram Medical University and Chattagram University. BGC Trust  Medical College is also Accredited by the Bangladesh Medical & Dental Council (BM&DC). BGC Trust  Medical College is now recognized as a center of excellence in teaching and patient care at the national and international level.
Every year 100 undergraduate students join this institute to obtain their MBBS degree. BGC Trust  Medical College  have a team of highly motivated , qualified and efficient Faculty members,  who are dedicated and fully committed to produce compassionate doctors,  who can fulfill the hopes and aspirations of mankind. Many students of this college are now renowned physicians at home and abroad.
Our alumni are our real ambassadors. Their success stories encourage us to strive for greater heights. The College also offers postgraduate training  in most of the broad specialty
FOREIGN STUDENT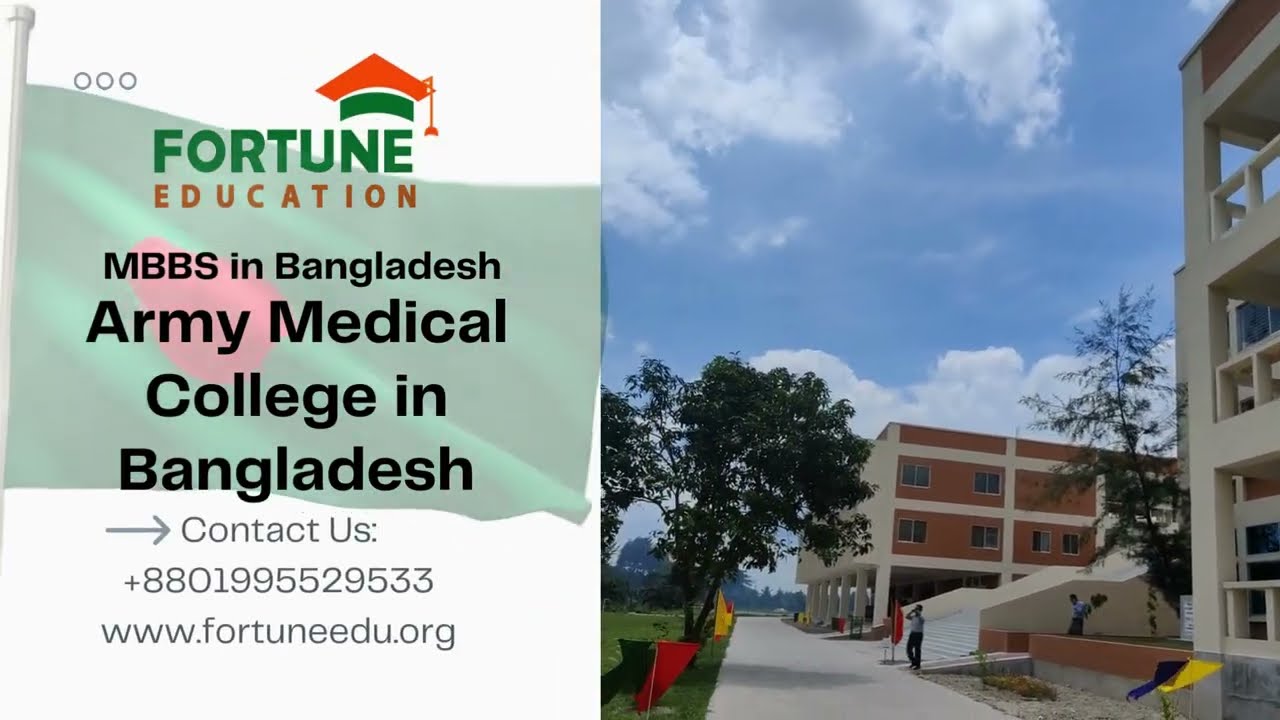 Foreign students, willing to get admitted in BGCTMC, are hereby asked to get their mark sheets of 12 year schooling ( O & A level or equivalent) matched (Equivalence) with that of Bangladeshi counterpart. Director General Health Services (DGHS) office at Mohakhali, Dhaka would issue "Equivalence Certificate" for the students. Students have to submit a BDT 2000 bank draft in favor of DGHS and original certificates and mark sheets to DGHS office in order to get it.
Along with the Equivalence Certificate they would also get an ID number, which would be required for online application for admission in medical colleges of Bangladesh. All admission procedure have to start from the respectively Bangladesh foreign mission office & subsequently has to go through ministry of foreign office government of Bangladesh and subsequently through Director General Health Services.
BGC Trust Medical College | Authorized Consultant
Fortune Education, Dhaka, Bangladesh is World Leading & Pioneer Education Consultant of Medical colleges & universities. Providing MBBS, BDS, BVSc admission for medical aspirants & prospective students who are interested to study MBBS, BDS, BVSc and considering higher study opportunities in Bangladesh and overseas.
Fortune Education has legal rights to process admission to Medical, Dental colleges and universities all over the world. We offer MBBS, BDS & others Admission, Application, Guidance, Documentation, and required services such as to eligible students regarding medical and higher studies…
Fortune Education invites students to register for MBBS & BDS admission with a special Scholarship for the academic year 2021-22.
(Online /Direct Admission & Seat Confirmation)
Authorised Representative
DHAKA, BANGLADESH.
MOBILE & WHATSAPP: +88-01995529533
---