Sylhet Women's Medical College, Sylhet is a renowned medical college and hospital in Bangladesh where they admit large numbers of students to fulfill their dream of becoming a good doctor. It is one of the low budget medical colleges available in Bangladesh. Especially for female students, this college is a dream destination because of its lower fee and many other facilities. Located in the central part of Sylhet in Mirboxtola area, this institution is characterized by easy accessibility for students. Started in the year 2005, Sylhet Medical College for Women occupies a respectable place in the world of medical education among students.
A Short Description About Sylhet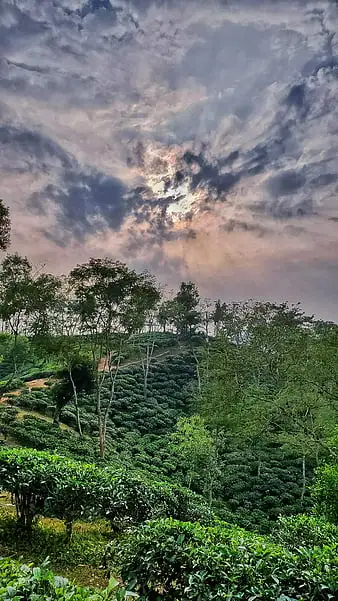 Sylhet City is also known as Jalalabad. The Sylhet region is famous for its tea gardens and tropical forests In 1867, the Sylhet Municipal Council was established. The city stands on the right bank of the Surma River. It has subtropical weather and green highlands. The city has more than 0.50 million inhabitants. 
Sylhet is one of the most important religious and cultural centers. It is one of the most central cities for economy and tourism.
There is excessive percentage of ethnic humans, belonging to the colorful Monipuri, Khasia, Garo and Tripura dwelling in this place. 
It is one of the richest cities in Bangladesh. People invest in luxury housing estates, hotels, shopping centers and they are mainly brought by expats living in the UK.
Visitors from different places can reach Sylhet city by bus, train and airport. As for the Osmani International Airport, it is very easy to reach this city in a short period of time.
Sylhet Women's Medical College and hospital Overview
| | |
| --- | --- |
| Year of Establishment | 2005 |
| University Type | Private |
| Affiliated | Ministry of Health and Family Welfare (MoH&FW) of the Government of the People's Republic of Bangladesh BMDC,University od Dhaka |
| Recognition | WHO and NMC |
| Eligibility | 60% in Physics, Chemistry and Biology Aggregate |
| Course Duration | 5 + 1 Year Internship |
| NEET | Yes, with qualifying marks |
| IELTS/TOFEL | Not Required |
| Medium of Teaching | English |
Eligibility Criteria of Sylhet Women's Medical College and hospital
Sylhet Women's Medical College and Hospital admission procedure is as follows:
Step 1. Fill out the application Download the admission form from the BFM website and enter the name of the school in the form
Step 2. Submitting academic documents like X and XII mark sheets (education certificate), birth certificate, NEET score card and passport size photograph.
Step 3. Receive cards verified from Bangladesh High Commission, Delhi
Step 4. Passport: You can apply for your passport at https://portal2.passportindia.gov.in /AppOnlineProject/welcomeLink
Step 5. Students will need to apply for a 'Visa Invitation letter' for which you will need the following: Passport Health certificate HIV report Passport size photograph with white background
Step 6. The visa stamp is your last step for your admission process in Delhi.
Step 7. After receiving the student's application form, the university will send a conformation offer letter for Sylhet Women's Medical College and Hospital Admission. After receiving the offer letter, there is no need to apply to DGHS for equivalent certificate, just submit mark sheets with all documents at Bengal Deputy High Commission, Calcutta with payment of $60 to get DGHS approval.
Documents required for admission at Sylhet Women's Medical College and hospital
Documents required at Sylhet Women's Medical College and hospital

Marksheets of 10th and 12th grades

6 passport-size picturesv

Transfer certificate

Passport

Migration certificate

Medical insurance and HIV test results

Medical Council of India eligibility certificate

Birth Certificate

Police clearance certificate

Physical fitness certificate

Student Visa
Advantages of MBBS in Sylhet Women's Medical College and hospital
Office space for administration and school management.
Adequate classroom for all departments compatible for small group teaching.
Well-equipped lecture galleries of international standard.
Sufficient number of books with IT equipment in the library for students.
A library with a research room for teachers.
Auditorium and common room for students.
Dormitory equipment for students.
Well equipped laboratories for various departments.
Prayer facilities for staff and students.
Buffet for students, doctors, staff and others on the hospital grounds.
Each department has a sufficient number of teachers with postgraduate and post-graduate education. Experienced, educated and renewing teachers.
Hostel and Accommodation Facilities of Sylhet Women's Medical College
Sylhet Women's Medical College and Hospital offers well-secured and well-equipped hostel rooms.
The college offers separate hostels for boys and girls.
The hostel has 24*7 CCTV surveillance for the safety of all students.
Each room is given on a sharing basis.
Students have a WIFI connection available in the hostel.
The hostel provides a 24-hour canteen with proper hygiene.
Frequently Asked Questions (FAQ)
ARE THERE ANY DISTURBANCES IN SYLHET WOMEN'S MEDICAL COLLEGE AND HOSPITAL?
no, it is free and provides a secure campus and hostel
WHAT OTHER FACILITIES DOES SYLHET WOMEN'S MEDICAL COLLEGE AND HOSPITAL PROVIDE?
The university provides library, accommodation, sports facilities, mbbs study abroad, distance learning, academic counseling career, institutional hospital as well as organizational services and facilities to enable them in a better way of learning and research.
3.WHICH MODE OF LANGUAGE IS USED BY SYLHET WOMEN'S MEDICAL COLLEGE AND HOSPITAL?
English is a medium of language
ARE LIVING COSTS AND TUITION FEES REASONABLE?
yes it is affordable and also provides a home feel to the students by providing all types of hostel facilities and nutritious and healthy food
IS THE BANGLADESH MEDICAL DEGREE RECOGNIZED INTERNATIONALLY?
yes, it is recognized worldwide
DOES IT REQUIRE A DONATION?
no this college does not ask for donations although it provides internships so students can easily bear their expenses.
(Online /Direct Admission & Seat Confirmation)
FOR ADMISSION AND OTHER QUARRIES, CONTACT:
Pioneer & Leading Authorized Representative of Medical Colleges in Bangladesh & Abroad
Head Office: 23/C, Zigatola, Dhaka-1209, Bangladesh
Bangladesh: +8801995529533
India: +919903355537
Email: fortunebangladesh@gmail.com
Website: www.fortuneedu.org , www.mbbsbd.com
TOP MEDICAL COLLEGES IN BANGLADESH
BEST PRIVATE MEDICAL COLLEGES IN BANGLADESH
1. Marine City Medical College
2. Sylhet Women's Medical College
3. Popular Medical College
4. Medical College For Women & Hospital
5. Islami Bank Medical College
6.Army Medical College Bogura
7. Diabetic Association Medical College
8. International Medical College
9. Holy family Medical College & Hospital
10. Medical College for Women
11.Dhaka National Medical College
12..Army Medical College Jashore