Ibn Sina Medical College and Hospital
IBN Sina Medical College in Bangladesh was established to respond to the global changes taking place in medical education and technology and to bring about positive changes in the current deteriorating health care delivery system. The ultimate goal is to make our population a healthy and productive force. A large number of brilliant and promising students did not get a chance in medical colleges due to the limitation of seats in state medical colleges. This institute will help these students to avail this opportunity. This program will provide a good profile of the student in the technical field by providing an opportunity to perform better in medical education in a separate cell in each department with good facilities for medical graduates who can devote more time to this field.
Location
Ibn Sina Medical College and Hospital is located in the centre of the capital city at 1/1-B, Kallyanpur, Dhaka-1216. There are two 14 storied buildings. One for academic purpose and another for hospital activities-accommodating 350 beds.
Infrastructure
New hospital building
A new hospital building with a capacity of 350 beds has just started in the neighborhood of the academic building. It is a 14-storey building with modern equipment and facilities for all kinds of patients, giving students better opportunity for hands-on learning.
The tallest academic building
ISMC's existing academic building is a 14-storey structure with an area of ​​1,29,000 sq.ft. Each floor consists of an area of ​​9,214 square feet in which academic facilities are separately located. Generally, each department has one dedicated floor containing galleries, teaching rooms, laboratories, museums and teachers' rooms. There is also a canteen, a common room, an information center, a waiting room for guardians and a prayer room. The seventh floor is the heart of this building, which includes the principal's office, a conference room, a teacher's lounge, administrative areas and a library.
IBN Sina Medical College and Hospital has an air-conditioned 1750 square feet resourceful library on the 7th floor of the academic building. It has more than 4391 volumes of reference books, textbooks, periodicals, print and electronic versions of national and international journals. Separate reading areas are available for both students and teachers. It is also equipped with Wi-Fi facility to help students with their research work during MBBS course in Bangladesh. The college has an index journal "Bangladesh Journal of Medical Science" which is indexed in several organizations like Scopus Elsevier, Thomson Reuters, British Library, Hinari/WHO, Index Copernicus, Cross Ref. etc. Very soon this library will be shifted to a single floor of 8900 sq. ft. where separate space will be available for students and teachers.
IBN Sina Medical College and Hospital Capability & Facility
Dhaka University has allowed admission of 60 students in each year.

Ability to run academic activities for 100 students (we asked).

Building the motivation of graduates to further study leading to specialization in a suitable and feasible field.

The ability to renew young doctors in various subjects for their own.

Medical facilities from ISMCH for students

100% consultant fee is free.

50% for the examination and 50% of the hospital bill is free.

The medicine bill is not free.
Ibn Sina Medical College Fees Structure
Ibn Sina Medical College is committed to producing competent individuals with technological know-how to provide healthcare facilities to the people of the country and society. They are morally strong and confident to handle all situations in their medical career. The fee structure has been designed so that it does not fall heavily on the pockets of medical school applicants
| | | | | |
| --- | --- | --- | --- | --- |
| Courses | Duration | Eligibility | Fees Structure | Apply Now |
| MBBS | 4 1/2 years + 1 Year Internship Program | Candidate must pass in 10+12 with 50% marks in all the respective subjects | Approx. 15 to 22Lacks | |
Eligibility Criteria of Ibn Sina Medical College
International MBBS program issued by Dhaka University.
Medium
The medium of instruction is English.
Duration
5 years of study and 1 year of experience. The internship can be completed either at the university or in the home country.
Eligibility
Minimum aggregate GPA in SSC or equivalent and HSC or equivalent: 7.00 Minimum GPA in Biology: 3.5
Eligibility of NMC
Certificate of Eligibility for Primary Medical Qualification (MBBS or its equivalent) by an Indian Citizen / Overseas Citizen of India is mandatory in terms of Section 13(4B) of the Medical Council of India Act, 1956.
OMAT
The Overseas Medical Admission Test aims to provide a uniform testing and marking system to enable universities to make the most informed choice about the quality of students they wish to enroll.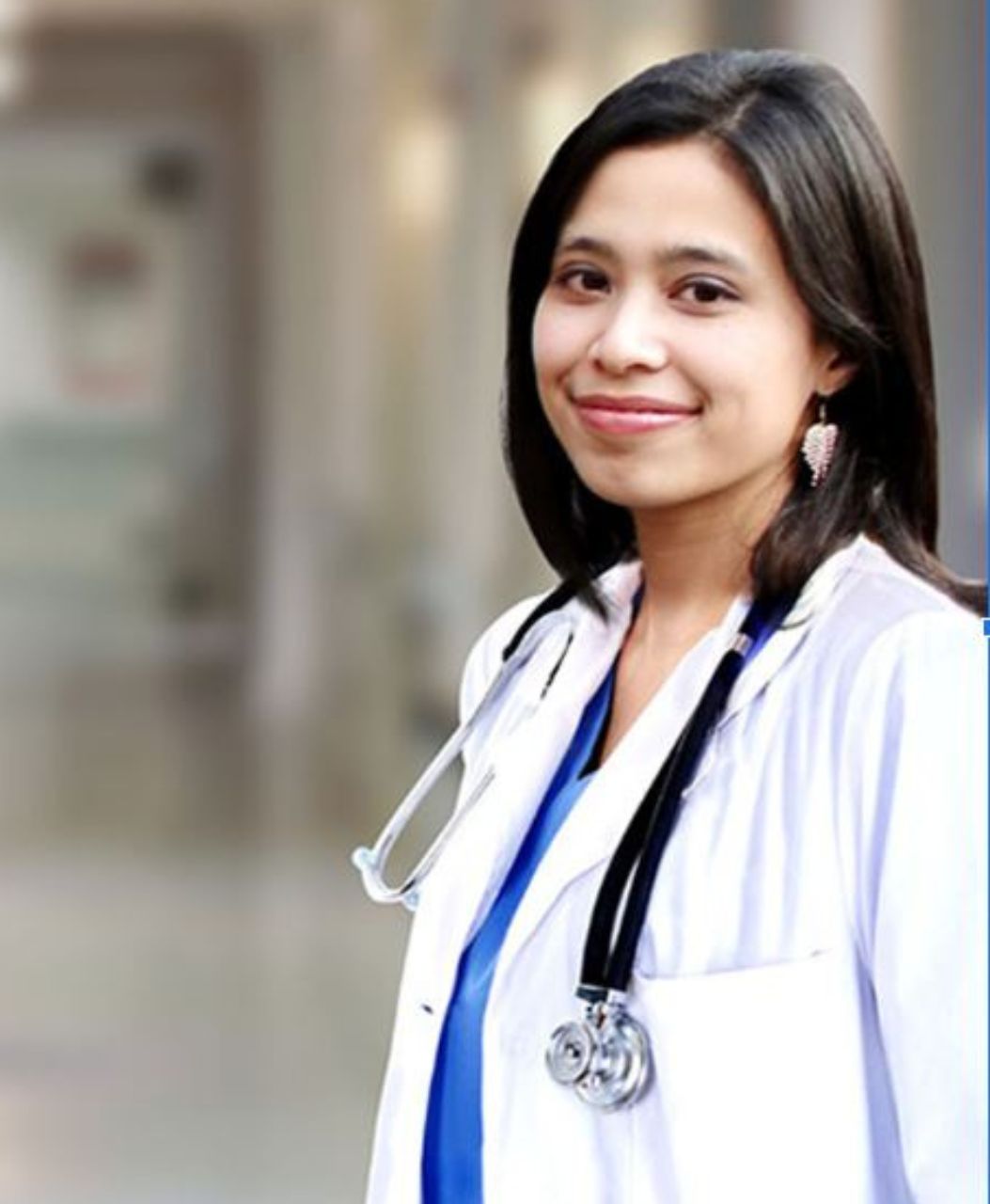 Benefits of MBBS in Bangladesh for Indian Students:
There is a 45% quota for Indian students in every private medical college.

Indian students can avail the SAARC admission quota and get the entire course for free.
The medium of instruction is English and the study scheme is similar to the Indian study pattern.
MBBS degree from Bangladesh is valid and acceptable in India.
A degree awarded by a government university. Follow the same Medical Council of India (MCI) syllabus.
The same books and magazines by Indian authors followed throughout the 5 years of the MBBS program. MCI screening test FMGE success rate very high.
The fee structure of medical universities in Bangladesh is very affordable.
The MBBS course can be completed in the best Bangladesh medical universities with a tuition fee of just $33,000 to $50,000 for the entire 6 years.
This increases the scope of studying MBBS in medical universities in Bangladesh for Indian students.
Bangladesh is India's neighbor so it also shares so many similarities in culture, language, food and study patterns.
Thus, Indian students will not have to worry about the differences that plague many other students studying MBBS in other countries.
No additional entrance exams are required.
Cost of living in Bangladesh is lower than in India
Why Fortune Education is The Best MBBS Education consultancy?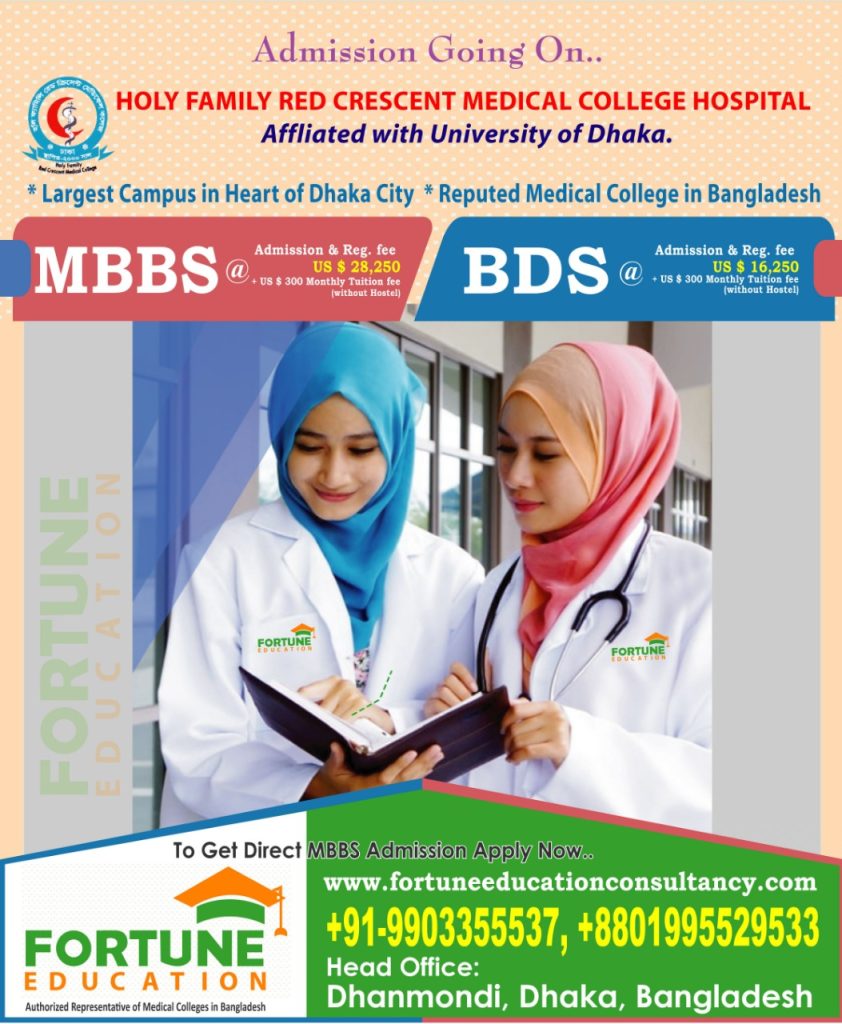 Fortune Education, Dhaka, Bangladesh is World Leading & Pioneer Education Consultant of Medical colleges & universities

Providing

MBBS, BDS, BVSc admission

for medical aspirants & prospective students who are interested to study

MBBS, BDS, BVSc

and considering higher study opportunities in Bangladesh and overseas.

Fortune Education has legal rights to process admission to Medical, Dental colleges and universities all over the world.

We provide best facilities to our students.

We help defining the career goal.

Students are provided with free profile evaluation.

We offer

MBBS, BDS & others Admission

,

Application, Guidance, Documentation, and required services

such as to eligible students regarding medical and higher studies.

Fortune Education invites students to register for 

MBBS & BDS admission

with a special

Scholarship

for the academic year 2022-23.

We are experienced professionals in this field.

We make everything clear and sure of the application process.

We provide FAMG HOME MADE NOTE BOOK IN PDF FORMAT to only our consulting student.

Our main agenda is to help students get into the best medical colleges and universities.

At the time of Admission, one of our representatives always with students from India to Bangladesh up-to college hostel.

 
(Online /Direct Admission & Seat Confirmation)
FOR ADMISSION AND OTHER QUARRIES, CONTACT:
Authorized Representative
HEAD OFFICE :
DHAKA, BANGLADESH.
MOBILE & WHATSAPP: +88-01995529533
---
OFFICES IN INDIA:
MOBILE & WHATSAPP: +91-9903355537
WEST BENGAL, MODON MOHON STREET, KOLKATA,
PATNA, BIHAR, DELHI, JAMMU & KASMIR,
HYDERABAD, LUCKNOW, CHENNAI, AND GUWAHATI.