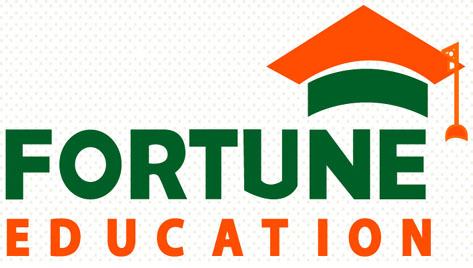 Medical Study Opportunities in Bangladesh
Exploring the Unparalleled Medical Study Opportunities in Bangladesh
Bangladesh is rapidly making its mark on the global academic map, particularly in the field of medical education. Universities here are renowned for their progressive curriculum, state-of-the-art infrastructure, and experienced faculty, attracting a myriad of students every year. Fortune Education Consultancy is your dedicated guide in navigating the expansive landscape of medical study opportunities in Bangladesh.
Bangladesh's medical education is characterized by its commitment to inculcating a perfect blend of theoretical knowledge and practical skills. The country houses over 90 accredited medical colleges, each offering internationally recognized MBBS programs. With affordable tuition fees and lower living costs, it presents a cost-effective route for aspiring medical professionals to realize their dreams.
Let's delve deeper into the vast pool of medical study opportunities Bangladesh has to offer.
Affordable Quality Education
Bangladesh has steadily positioned itself as a sought-after destination for medical students due to its affordable yet quality education. The standard of education provided by Bangladesh medical universities rivals many Western countries but comes without the daunting price tag. This economical feasibility coupled with globally recognized degrees makes Bangladesh a lucrative choice for international students.
Bangladesh's medical universities boast highly qualified faculty members. These academicians are not only proficient in their respective fields but also remain abreast with evolving medical trends, thereby ensuring students receive an education that's contemporary and relevant.
Equally noteworthy is the country's advanced medical infrastructure. Universities are equipped with cutting-edge technology, modern laboratories, and libraries stocked with an extensive range of reference books. This conducive learning environment fosters a comprehensive understanding of medical sciences.
Globally Recognized Degrees
Medical degrees from Bangladesh are recognized globally. Graduates can sit for major international medical screening tests such as the USMLE, PLAB, AMC, and more. Thus, a degree from Bangladesh opens doors for an international medical career, offering vast opportunities to those who aim to serve on a global platform.
Clinical exposure is an integral part of medical education, and Bangladesh understands its significance. Students are provided ample opportunities for internships in government hospitals where they're exposed to diverse cases, enhancing their diagnostic and treatment skills.
English Medium Instruction
For international students, the language barrier can often pose significant challenges. However, the medium of instruction in Bangladesh's medical colleges is English, making the transition for foreign students smoother.
Fortune Education Consultancy, a pioneer in the educational consulting industry, has been instrumental in guiding numerous students to discover and seize these incredible opportunities. Our in-depth understanding of the medical education landscape in Bangladesh and our commitment to personalized guidance has set us apart.
Through our services, students gain access to a detailed overview of various universities, assistance in admission procedures, guidance on visa processes, and extensive post-admission support. We believe that every aspiring medical professional should have access to quality education, and we're here to facilitate that journey.
In a nutshell, the medical study opportunities in Bangladesh are a blend of quality education, affordable expenses, and global recognition. With Fortune Education Consultancy at your side, navigate this pathway to success and build a prosperous career in the medical field.
In today's globalized world, international education is more accessible and sought-after than ever before. The medical study opportunities in Bangladesh have not just put the country on the global map, but they've also opened a realm of possibilities for aspiring students worldwide.
Partner with Fortune Education Consultancy and gain a seamless, enriching, and fulfilling educational journey in the thriving medical domain of Bangladesh.
MBBS Colleges in Bangladesh
Bangladesh has numerous well-reputed medical colleges that offer the MBBS program, which is a Bachelor of Medicine, Bachelor of Surgery degree. Some of these include:
Dhaka Medical College: Dhaka Medical College is one of the premier institutions in Bangladesh, located in Dhaka city. The college offers comprehensive education and practical training in the medical field.
Chittagong Medical College: Situated in Chittagong, this institution is one of the oldest medical colleges in Bangladesh. It is known for its robust curriculum and experienced faculty.
Sir Salimullah Medical College: Located in Old Dhaka, Sir Salimullah Medical College is a government medical college named after Sir Khawaja Salimullah. It offers an MBBS program and provides extensive hands-on training to its students.
Bangladesh Medical College: This private medical college in Dhaka is the first private medical institution in Bangladesh. It offers both undergraduate and postgraduate programs in medical sciences.
Shaheed Suhrawardy Medical College: Located in Dhaka, this government medical college is known for its experienced faculty and state-of-the-art facilities.
Mymensingh Medical College: Established in 1924, it is one of the oldest medical colleges in Bangladesh and offers an MBBS program with a focus on practical skills and clinical exposure.
Rajshahi Medical College: This government medical college, located in Rajshahi, offers comprehensive medical education through its MBBS program and a variety of postgraduate courses.
Sylhet MAG Osmani Medical College: Located in Sylhet, this institution provides top-notch medical education and clinical training to its students.
Sher-E-Bangla Medical College: Based in Barisal, this institution offers an excellent medical education with a strong emphasis on research and practical training.
Khulna Medical College: This is another esteemed institution located in Khulna, providing quality medical education in Bangladesh.
Each of these colleges presents excellent opportunities for pursuing MBBS in Bangladesh. They offer internationally recognized degrees, practical clinical experience, and a conducive learning environment to nurture the next generation of medical professionals.
Fortune Education is a leading educational consultancy based in Bangladesh, offering top-notch services to students who aspire to pursue medical education domestically and internationally. With years of experience in the industry, Fortune Education Consultancy prides itself on guiding students towards the best possible medical study opportunities in Bangladesh and beyond.
Key Services:
Counseling and Guidance: The expert team at Fortune Education Consultancy provides comprehensive counseling services to students and parents, guiding them through the entire process of selecting the right college and course.
Admission Assistance: The consultancy takes charge of the entire admission process, from application form submission to securing a seat in a reputable medical college.
Visa Assistance: For students aiming to study abroad, Fortune Education provides indispensable assistance in visa application, ensuring a smooth and hassle-free process.
Post-admission Support: Fortune Education's services extend beyond just admissions. They offer extensive post-admission support to students, including guidance on accommodations, local laws, culture, etc.
Scholarship Guidance: They also guide students about available scholarships and financial aid options, helping them lessen the financial burden of their education.
Key Attributes:
Experienced Team: Fortune Education boasts a team of experienced professionals who are well-versed with the latest trends in medical education and are equipped to guide students through the complexities of college admissions.
Global Reach: With partners across various countries, Fortune Education offers a wide range of options for students aspiring to study medicine, both locally and globally.
Ethical Practices: Fortune Education values transparency and integrity, ensuring that all their practices are ethical and in the best interest of the students.
Customized Guidance: Understanding that every student has unique needs and aspirations, Fortune Education provides customized guidance to each student, helping them make informed decisions.
Student-Centric Approach: At the heart of their operation is the student's welfare. Fortune Education works relentlessly to ensure that every student receives the best possible guidance and support.
In essence, Fortune Education Consultancy is a one-stop solution for all students aspiring to venture into the medical field. With their extensive services and unwavering commitment, they have become a trusted partner for many in their educational journey. By choosing Fortune Education, students can be assured of a smooth pathway to a prosperous career in the medical field.
Fortune Offers Online Direct MBBS Admission for International students
Fortune Education Consultancy continues to evolve to meet the needs of today's students. In line with this, they have introduced online direct MBBS admission for international students, making it even easier for aspirants around the globe to access high-quality medical education in Bangladesh.
Effortless Online Application Process
The online application process simplifies the admission procedures by enabling students to apply for their desired medical courses from the comfort of their homes. This eliminates the need for physical presence, saving time and resources, especially beneficial for international students.
Step-by-Step Guidance
Fortune Education Consultancy ensures that applicants are never alone in their journey. Their expert team provides step-by-step guidance throughout the application process. This includes assistance in filling out forms correctly, submitting required documents, and fulfilling specific admission criteria.
Transparency and Speed
The online admission system guarantees transparency and speed. Students can keep track of their application status in real-time and receive prompt updates about their admission process. This reduces uncertainty and allows students to plan their next steps more effectively.
Post-Admission Services
Once admission is secured, Fortune Education Consultancy continues to support students by offering essential post-admission services. This includes guidance on student visas, accommodations, and an orientation to the new educational environment, particularly beneficial for international students.
24/7 Support
The consultancy provides round-the-clock assistance to address any concerns or queries that students might have during the application process. This ensures that all issues are promptly resolved, offering a seamless admission experience.
Extensive Network
With an extensive network of partner medical colleges in Bangladesh, Fortune Education Consultancy can help students get admission into a college that best suits their career aspirations and academic capabilities. They guide students to make an informed decision, taking into consideration the college's reputation, course curriculum, faculty, and infrastructure.
Fortune Education Consultancy's online direct MBBS admission for international students is an innovative service that brings quality medical education within reach of aspiring medical professionals worldwide. This comprehensive and student-friendly approach is what makes Fortune Education Consultancy a preferred choice for many international students looking to pursue an MBBS in Bangladesh.