Eastern Medical College. MBBS Admission. Fees. Campus & Hostel
Eastern Medical College is a prestigious private medical college located in Comilla, Bangladesh. It is recognized for its commitment to delivering quality medical education and producing skilled healthcare professionals. The college collaborates with authorized education consultants like Fortune Education to provide guidance and assistance to students seeking admission to medical colleges in Bangladesh. Here are some details about Eastern Medical College, its MBBS criteria, and the role of Fortune Education as an authorized education consultant:
Eastern Medical College is affiliated with the University of Chittagong and approved by the Bangladesh Medical and Dental Council (BMDC). The college offers a five-year Bachelor of Medicine, Bachelor of Surgery (MBBS) program to aspiring medical students. The curriculum is designed to provide comprehensive theoretical knowledge and practical training, equipping students with the skills necessary to excel in the medical field.
MBBS Admission Criteria
Eastern Medical College has specific criteria for MBBS admission, which prospective students need to fulfill. The criteria generally include:
Academic Qualifications: Applicants should have completed their higher secondary education (equivalent to A-Levels or HSC) with a strong academic background in science subjects.
Prerequisite Subjects: Students must have studied biology, chemistry, and physics during their secondary education, as these subjects form the foundation for medical studies.
Entrance Examination: Eastern Medical College conducts its own entrance examination as part of the admission process. The exam evaluates applicants' knowledge in subjects like biology, chemistry, physics, and aptitude for medical studies.
Eligibility Certificate: International students are required to obtain an eligibility certificate from the respective medical council or regulatory body in their home country. This certificate verifies their eligibility to pursue medical education abroad.
Fortune Education as an Authorized Education Consultant
Fortune Education is an authorized education consultant for medical colleges in Bangladesh, including Eastern Medical College. They provide guidance and support to prospective students seeking admission to medical colleges in Bangladesh. As an authorized consultant, Fortune Education assists students throughout the admission process, providing information about eligibility criteria, application procedures, and required documentation. They ensure that students are well-informed and prepared to make informed decisions about their educational journey.
Fortune Education works closely with Eastern Medical College to facilitate a smooth admission process for students. They provide accurate and up-to-date information about the college, its programs, fees, and campus facilities. They also assist students in the application process, including the submission of necessary documents and meeting deadlines.
Please note that specific details regarding admission criteria, fees, and services provided by Fortune Education may change over time. It is advisable to directly contact Eastern Medical College or Fortune Education for the most accurate and up-to-date information regarding MBBS criteria and their role as an authorized education consultant.
Eastern Medical College is a renowned private medical college located in Cumilla, Bangladesh. It offers a comprehensive MBBS program and is known for its commitment to providing quality medical education. Here are some details about Eastern Medical College, including MBBS admission, fees, campus, and hostel facilities:
MBBS Admission
Eastern Medical College follows a selective admission process based on merit. Prospective students are required to meet the eligibility criteria set by the college and participate in the admission procedure. The eligibility criteria typically include academic qualifications, prerequisite subjects, and entrance examinations. The college follows a transparent and fair admission process, ensuring equal opportunities for all qualified candidates.
To Get Online Admission or Book your Seat Apply Now: EmailMe Form – Online Application Form
Fee's structure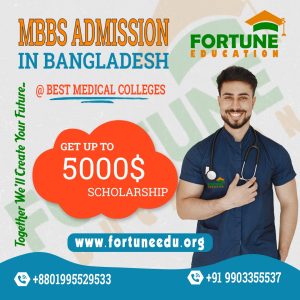 The fee structure at Eastern Medical College is competitive compared to other private medical colleges in Bangladesh. The exact fees for the MBBS program may vary, and it is advisable to contact the college directly or visit their official website for the most up-to-date information. The fees generally include tuition fees, examination fees, and other administrative charges.
Campus
Eastern Medical College boasts a modern and well-equipped campus that provides a conducive environment for learning and research. The college has state-of-the-art infrastructure, including well-equipped lecture halls, laboratories, and research facilities. The campus is designed to provide a comfortable and enriching experience for students pursuing their medical education.
Hostel Facilities
Eastern Medical College offers separate hostel facilities for male and female students. The hostels provide a safe and comfortable living environment, ensuring the well-being and security of the students. The hostel rooms are well-furnished and provide necessary amenities such as beds, study tables, chairs, and storage spaces. Adequate security measures are in place to ensure the safety of the students. The hostels also have common areas for recreation and socializing.
The college campus and hostel facilities are designed to create a supportive and conducive environment for students to focus on their studies and personal growth. Students have access to various resources and support services to enhance their academic journey and overall well-being.
Please note that the specific details regarding admission procedures, fees, campus facilities, and hostel accommodations may change over time. It is advisable to visit the official website of Eastern Medical College or contact their admission office directly for the most accurate and up-to-date information.
MBBS Admission in Bangladesh for International Candidates
Best Medical Colleges in Bangladesh
Army Medical College Jashore
Army Medical College Bogura
Diabetic Association Medical College
Sylhet Women's Medical College
Islami Bank Medical College
International Medical College
Marks Medical College
Popular Medical College
Ahsania Mission Medical College
Brahmanbaria Medical College
IBN SINA Medical College
Direct MBBS Admission Open on Best Medical Colleges in Bangladesh
EmailMe Form – Online Application Form
FORTUNE EDUCATION OFFERS ON SPOT DIRECT MBBS ADMISSION
Fortune Education since 1994, Dhaka, Bangladesh is a sister concern of Fortune Healthcare Ltd. & registered education consultant of Medical College & Universities for medical aspirants & prospective students who are interested to study MBBS, BDS, BVSc and considering higher study opportunities in Bangladesh and overseas.
Fortune Education have legal rights to higher study & processing admission to Medical, Dental college, and universities all over the world. Offer MBBS, BDS & others Admission, Application, Guidance, Documentation, and required services such as to eligible students regarding medical and higher studies…
Head Office: 23/C, Zigatola, Dhaka-1209, Bangladesh
Bangladesh: +8801995529533
India: +919903355537
Email: fortunebangladesh@gmail.com
Website: www.fortuneedu.org