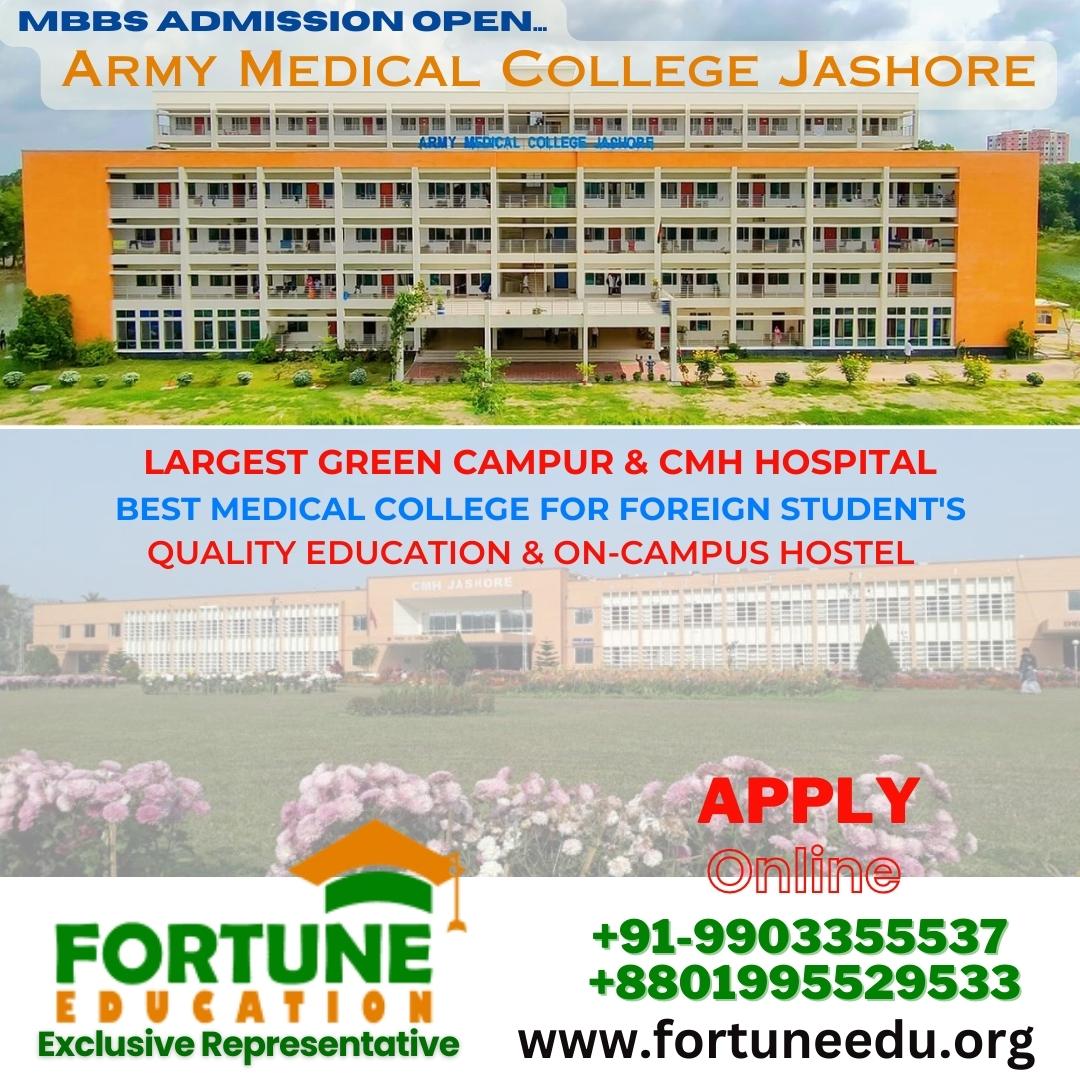 MBBS in Bangladesh 2024 | MBBS Admission in Bangladesh
MBBS in Bangladesh 2024 | MBBS Admission in Bangladesh
Getting an MBBS from abroad is extremely popular in India. Among so many other destinations, MBBS in Bangladesh is becoming a trend among Indian students aspiring for MBBS from abroad. MBBS in Bangladesh is undoubtedly the best choice for students considering an international medical career. Studying MBBS in Bangladesh will not go deep into your pocket and is not expensive as compared to other destinations.
Due to the striking similarity in culture, food habits, climate, students will feel as if they are studying MBBS in India. There are many other reasons that make Bangladesh the most desirable destination. Moreover, getting MBBS admission in Bangladesh is easier compared to other destinations.
The best government medical universities in Bangladesh offer premium quality medical education with highly professional faculties. MBBS in Bangladesh has a curriculum and curriculum that is comparable to high quality medical education around the world. Bangladesh is becoming a hot destination for MBBS students not only from India but also from Nepal, Gulf countries, Sri Lanka, Maldives, Bhutan etc. Bangladesh has shown impeccable improvement in the quality of education in the last decade.
MBBS in Bangladesh for Indian Students
During MBBS in Bangladesh, medical students spend a lot of time in hospitals and clinics learning the art of patient care; which in turn equips them with lots of clinical exposure and emergency medicine.
After completing MBBS from Bangladesh doctors start preparing for FMGE/NEXT, PLUB, USMLE exams. These are the exams that students doing MBBS from abroad have to clear to practice in India or pursue a higher degree.
The pass percentage in these exams of doctors doing MBBS in Bangladesh far exceeds that of students from other destinations. Since the medium of instruction is English, foreign students will not encounter any language problems while learning. A number of medical colleges are welcoming students from all over the world for MBBS in Bangladesh in 2022.
With the private colleges in India asking for MBBS admission, it is difficult for individuals to afford such an exorbitant amount. All this makes Bangladesh a more obvious choice for an MBBS degree.
In Bangladesh, there are medical colleges specific to a particular field of medicine or there are others that provide medical care and education in all aspects. It is nice to know that most of the medical colleges in Bangladesh are approved by the National Medical Commission (NMC), formerly MCI, which makes the MBBS degree authentic and also provides extreme value in terms of knowledge.
The quality of medical education in Bangladesh is as good as in India. Even the authors of the medical books studied in Bangladesh are the same as their Indian counterparts.
As mentioned earlier, the pass rate of FMGE or NEXT is highest among students doing MBBS from Bangladesh. Needless to say, the affordability and quality of studying medicine in Bangladesh makes it the best choice for Indian students seeking MBBS from abroad.
MBBS Admission Consultant in Bangladesh
Fortune Education is the most trusted and reliable authorized admission consultant for Top Medical Colleges in Bangladesh for Indian Medical aspirants. We guide students for direct MBBS admission in top medical colleges in Bangladesh. For latest information and admission inquiries regarding MBBS in Bangladesh, contact Fortue Education.
To apply for MBBS abroad for Indian students, you must qualify NEET. The National Medical Commission (NMC), formerly MCI, issues certificates of equivalence for studying MBBS abroad.
Hence MBBS aspirants in Bangladesh must have a valid NEET-UG qualifying score. The National Medical Commission (NMC), formerly the Medical Council of India (MCI), has made it mandatory to obtain an equivalency certificate within five years of medical studies.
If you are looking for MBBS from Bangladesh, you are at the right place. MBBSbangladesh.com is the most visited website of Indian students willing to pursue MBBS from Bangladesh.
MBBS Abroad for Indian Students
Why Fortune Education is the best foreign MBBS consultancy in Bangladesh
Fortune Education is the oldest consultant to guide Indian medical aspirants for MBBS in Bangladesh. Just to inform you, MBBS admission in Bangladesh 2022 will start right after NEET-UG results.
We were the first to introduce a free web-based GPA calculator to check eligibility without submitting grades.
Fee Calculator, Financial Planner are other benefits we offer.
Fortune Education is directly authorized by the leading medical colleges of Bangladesh.
What Is  Our Activities:
Fortune Education maintains the highest quality of admission and documentation processing
Due to the top quality, we have had ZERO application rejections to date
At Fortune Education, we promise to be honest and keep students and parents informed about reality
Lifetime support is our promise. Our students get support from us anytime, anywhere. Students and parents can share any problems or happiness with us anytime.
Student welfare is our priority. We will stand by them no matter what the situation is.
Support is provided in case of emergency. Our old students have already experienced how the Fortune Education team helped them return to their home countries during the COVID19 pandemic.
Tailored help and support. Since Smile Education is an MBBS Admission consultancy only in Bangladesh, it is possible for us to provide you with individualized care and support.
What we don't do:
We do not take any cash; you will transfer the fees directly to the school account
No false promises, no extravagance, no showing off.
Fortune Education never says, "Hurry up! Seats are limited' will never confuse you by saying, 'Send money now to reserve a seat.'
We don't call you a thousand times to influence your career decision
Fortune Education never sends random SMS or random calls to anyone.
We never buy database, phone numbers so as not to solicit calls or send bulk SMS/WhatsApp messages and disturb you.
We do not process any other admissions in Bangladesh other than MBBS.
We do not backdoor or make any arrangements with ineligible candidates.
We do not fudge (Photoshop) documents to make eligible candidates.
What are the advantages of studying MBBS from Bangladesh?
In recent years, there has been an unforeseen surge in interest among Indian medical MBBS aspirants from Bangladesh. Let's take a look at all the favorable aspects that attract Indian students:
MBBS fees in Indian colleges are skyrocketing, while when we consider our neighboring country, the story is different. In government universities in Bangladesh, 75 seats are reserved for foreign candidates, while non-native students fill 25 to 30 percent of seats in private universities.
Fee waiver is also available for students from SAARC countries.
Many may worry about communication problem because the language of Bangladesh is Bengali. Bengali is quite similar to Hindi or other languages ​​derived from Sanskrit and therefore very easy for Indians to learn. Besides, most people in Bangladesh know Hindi. Most importantly, the medium of instruction for MBBS in Bangladesh is English.
Bangladesh has a long list of medical colleges approved by the National Medical Commission (NMC), formerly the Medical Council of India (MCI), under the 1956 Act.
Direct admission to MBBS course in Bangladesh is also possible without any donation.
After completing MBBS from Bangladesh, a medical graduate has to pass the FMGE/NEXT licensure exam organized by NBA to get registration with National Medical Commission of India and State Health Board registration to start practicing in India. And as mentioned earlier, Bangladesh has the highest throughput rate among all other popular destinations.
MBBS in Bangladesh is recognized by the Regional Organization for Medical Council in South East Asia.
Bangladesh is the most densely populated country in Asia. So there are enough patients for clinical trials.
Bangladesh is like West Bengal in India, so there will be no language or cultural barrier.
If you are in East India then any city in Bangladesh like Rajshahi, Dhaka, Chittagong etc would be closer to you than Delhi and Mumbai.
Bangladesh is becoming a hub for medical education. The country is experiencing a huge influx of students from across Asia, Europe and Africa. But India and Nepal are the pioneers in terms of number of international students in Bangladesh.
FOR ADMISSION/SEAT CONFIRMATION & OTHERS PROCESSING CONTACT:
(Online /Direct Admission & Seat Confirmation)
FOR ADMISSION AND OTHER QUARRIES, CONTACT:
HEAD OFFICE :
DHAKA, BANGLADESH.
MOBILE & WHATSAPP: +88-01995529533
---
OFFICES IN INDIA:
MOBILE & WHATSAPP: +91-9903355537
WEST BENGAL, MODON MOHON STREET, KOLKATA,
PATNA, BIHAR, DELHI, JAMMU & KASMIR,
HYDERABAD, LUCKNOW, CHENNAI, AND GUWAHATI.