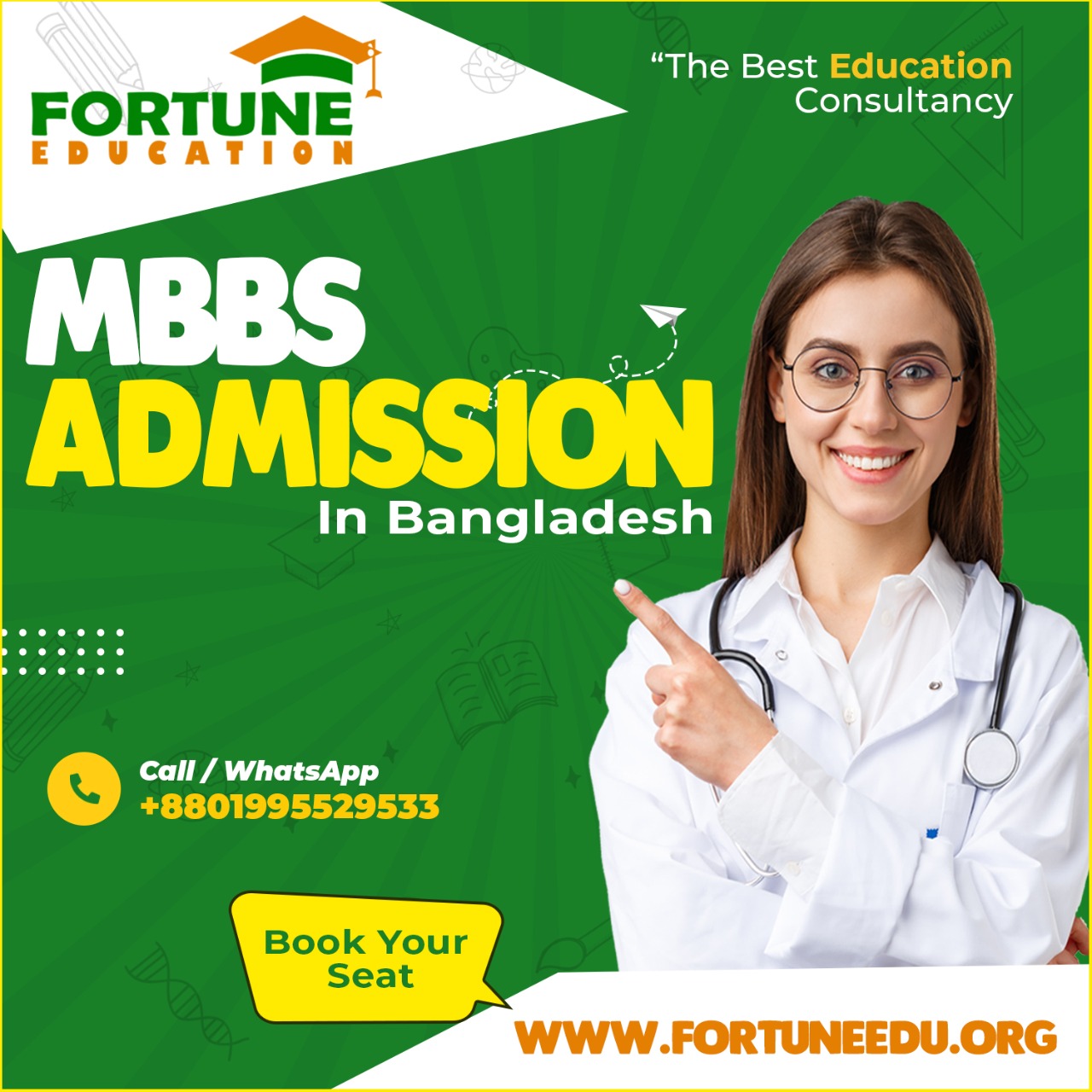 Southern Medical College | Fortune Education
Southern Medical College: A Leading Institution for Medical Education in Bangladesh
Southern Medical College (SMC) is a prestigious and esteemed medical college located in Chittagong, Bangladesh. Established in 2005, SMC has earned a reputation for its commitment to providing high-quality medical education and producing competent healthcare professionals. The college is recognized by the Bangladesh Medical and Dental Council (BMDC) and affiliated with the University of Chittagong.
Academic Programs:
SMC offers a Bachelor of Medicine, Bachelor of Surgery (MBBS) program, which is a five-year undergraduate degree program. The curriculum is designed to meet international standards and guidelines, ensuring that students receive a comprehensive and well-rounded medical education. The program incorporates both theoretical knowledge and practical clinical training, preparing students to excel in their medical careers.
Faculty and Facilities:
SMC boasts a highly qualified and experienced faculty comprising professors, associate professors, and assistant professors who are experts in their respective fields. The faculty members are dedicated to providing excellent education, mentorship, and guidance to the students.
The college is equipped with modern infrastructure and state-of-the-art facilities to facilitate effective teaching and learning. The campus includes well-equipped classrooms, advanced laboratories, a well-stocked library, and a modern anatomy dissection hall. SMC also has a teaching hospital, Southern Medical Hospital, which provides students with practical exposure to a wide range of medical cases.
Clinical Training and Affiliated Hospitals:
SMC has strong affiliations with several renowned hospitals in Chittagong and surrounding areas, providing students with ample opportunities for clinical training and practical experience. The college has collaborations with hospitals such as Chittagong Medical College Hospital, Chittagong General Hospital, and Chittagong Metropolitan Hospital.
During their clinical rotations, students have the opportunity to work under the supervision of experienced doctors, gaining valuable practical knowledge and sharpening their clinical skills. This hands-on training prepares them to handle real-life medical situations with confidence and competence.
Student Support and Facilities:
SMC is committed to providing comprehensive support to its students. The college offers various facilities, including comfortable accommodation for students, a cafeteria serving nutritious meals, sports facilities, and a well-equipped gymnasium. SMC also organizes extracurricular activities, seminars, and workshops to enhance the overall development of students.
Fortune Education Partnership with Southern Medical College:
As an authorized education consultant, Fortune Education has a partnership with Southern Medical College. Fortune Education provides guidance and support to Indian students who are interested in pursuing MBBS at Southern Medical College. Their experienced consultants assist students with the admission process, documentation, visa support, and other necessary requirements, ensuring a smooth and successful transition to studying at SMC.
Conclusion:
Southern Medical College is a leading institution in Bangladesh, offering a high-quality medical education program that prepares students for successful careers in the medical field. With its experienced faculty, modern facilities, and emphasis on practical training, SMC provides an excellent learning environment for aspiring medical professionals. Through its partnership with Fortune Education, Indian students can receive expert guidance and support in pursuing their dream of studying MBBS at Southern Medical College.
Southern Medical College & Hospital (SMCH) was established in 2005 getting to give the state a gaggle of luminous medical graduates who can help the have-nots by providing the very best possible quality of compassionate and cost-effective care and treatment, to every and each patient, producing high levels of patient satisfaction. the most object of the institute is to demonstrate high-standard of medical education, training of personnel, and conducting experiments and research in various disciplines of medical sciences. The aim of our college isn't to form only doctors but to form a wise person . the amount of medical colleges isn't enough to satisfy the need of individuals . to form our students dynamic we've already contacted some foreign medical colleges to urge real-time lessons from reputed medical colleges through teleconferencing, video conferencing, etc. our schools aren't only teachers but mentors also .
institution has facilities to coach Medical and Paramedical staff. We are committed to enhancing the standard of life through improved health care, the preparation of these professionals who will serve the health needs of others, and therefore the discovery of data which will benefit us all.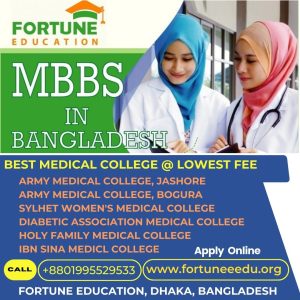 We cannot deny social responsibility but why did we elect the health sector? The ratio of physicians to patients is insufficient in Bangladesh. Moreover, most of the people can't afford the value of treatment. All around us, humans are affected by painful bites of maladies of various kinds and that we cannot remain heedless to their cries. To fight against the diseases and to cure and luxury men and ladies we found out this medical college that's equipped with all modern facilities which have a charitable air. Here poor people get the simplest treatment with none discrimination.
Our hospital is functioning quite well. We are getting to make specialized departments in our hospital block. Initially, our focus is to be specialized in Nephrology.
So we've taken the initiative to line up the power for Kidney dialysis. it's notable that only two hospitals in Chittagong have this facility but the low-income group people don't have the access to the present service, but the door of Southern Medical College & Hospital is usually hospitable those deprived people.
Secondly, we are contemplating developing our Orthopedic Department as Chattogram remains lagging behind during this arena. But we never say our way was smooth and throne-free but we overcame all the impediments.
We will keep our endeavor moving forward but we'd like people of all social strata, especially parents and students to face beside us to form this noble effort successful. We believe we will make a far better future by co-operating with one another .
PAYMENT INSTRUCTIONS:
FOR SAARC COUNTRIES:
Mode of Payment:
Payment of admission fees, Development fees, Donation, and every one other charges (US$ 32,250.00).
During admission:
Total US$ : 45,000.00
In words: Forty-Five thousand US dollars only.
Note: If any student doesn't perform their internship training during this institute (MCWH) she is going to get a refund of USD 2170. the entire amount then to be paid USD (45000-2170) = USD 42830.
Note: Foreign Student Agent Consultancy generally fee USD 3000.
Hostel accommodation fee per annum approximately: US$ 800.00
At the time of admission, all students will need to pay a minimum of 1 (01) year hostel seat rent beforehand if they desire to measure during a hostel. Hostel accommodation fees are an equivalent as local students for one year.
All students will clear their hostel seat rent before appearing within the 1st, 2nd, 3rd & Final professional MBBS examination. If they fail within the Final Professional MBBS Examination, they're going to need to pay US$ 800.00 (Eight hundred US Dollars) for every attempt altogether subjects and US$ 267.00 for every subject. All students will clear their tuition & others fees goodbye they continue their regular courses. All students need to pay the other charges which can be imposed by the concerned authority associated with the MBBS course, like RFST, study tour, autopsy visit, etc.
MBBS Admission in Bangladesh for International Candidates
Best Medical Colleges in Bangladesh
Army Medical College Jashore
Army Medical College Bogura
Diabetic Association Medical College
Sylhet Women's Medical College
Islami Bank Medical College
International Medical College
Marks Medical College
Popular Medical College
Ahsania Mission Medical College
Brahmanbaria Medical College
IBN SINA Medical College
Direct MBBS Admission Open on Best Medical Colleges in Bangladesh
FORTUNE EDUCATION OFFERS ON SPOT DIRECT MBBS ADMISSION
Fortune Education since 1994, Dhaka, Bangladesh is a sister concern of Fortune Healthcare Ltd. & registered education consultant of Medical College & Universities for medical aspirants & prospective students who are interested to study MBBS, BDS, BVSc and considering higher study opportunities in Bangladesh and overseas.
Fortune Education have legal rights to higher study & processing admission to Medical, Dental college, and universities all over the world. Offer MBBS, BDS & others Admission, Application, Guidance, Documentation, and required services such as to eligible students regarding medical and higher studies…
Some of the top medical colleges in Bangladesh are:
Army Medical College Bogura
Army Medical College, Bogura (AMCB) has started its journey on 28 Sep, 2014 after getting necessary approval from Government. The inauguration ceremony was held on 10 Jan 2015 along with four other Army Medical Colleges and begun its academic year 2014-2015 with the active inspiration of Honorable Prime Minister Sheikh Hasina, the then Chief of Staff Bangladesh Army Gen IqbalKarimBhuiyan, Maj Gen AKM AbdullahilBaquee, ndu, psc, Area Commander Bogura Area, Chairman, Governing Body of Army Medical College Bogura and all the Doctors and Staffs working in Army Medical College Bogura. On 11 Jan 2015 the college started conducting the class of 2014-2015 sessions with 50 students.
Army Medical College Bogura is a private Medical College under the control of Bangladesh Army and is run by a Governing Body, duly formed by the representative of Bangladesh Army, representative from Ministry of Health and Family affairs, representative from Bangladesh University of Professionals (BUP) and local members in health sector of Bangladesh government.
At present 60 students are being inducted each year in this medical college.AMC Bogura got the approval of. In future, the colleges will have the capacity to accommodate 150 students each year.
Foreign Students Admission at AMCB
It' a great pleasure to inform that foreign citizens who meet the criteria under the guidelines of
the Government of Bangladesh can get admission at Army Medical College Bogura (AMCB)
from the academic year 2022-2023.
Desirous students may contact the following authorized only representative of Army Medical
College Bogura to complete admission process getting attestation of concern departments,
processing of eligibility certificates, visa guidance, documentation, airport pickup-college
dropping etc services:
Fortune Education & Fortune Healthcare Ltd.
Head Office: 23/C, Zigatola, Dhaka-1209, Bangladesh
Bangladesh: +8801995529533
India: +919903355537
Email: fortunebangladesh@gmail.com
Website: www.fortuneedu.org
[elementor-template id="9894″]
[elementor-template id="10023″]